About Annapolis Maritime Museum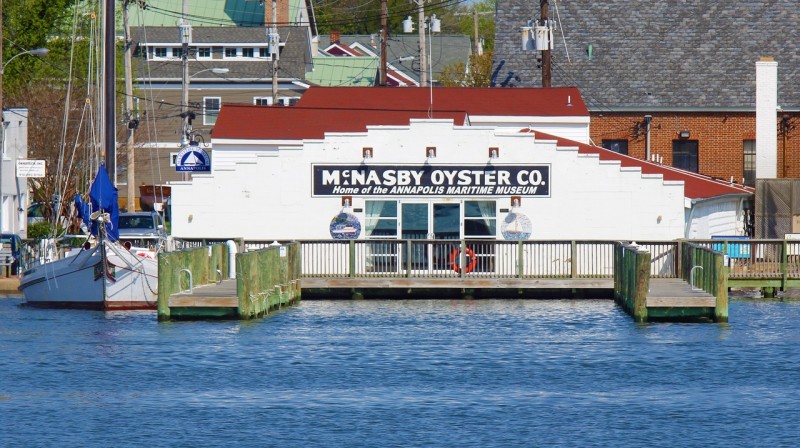 The Annapolis Maritime Museum is a waterfront museum, at the mouth of Back Creek, overlooking the Chesapeake Bay and housed in what was historically the last oyster-packing plant in Annapolis. The museum engages visitors in an interactive experience that highlights the oyster and its role in shaping both the history and maritime culture of Annapolis. Our displays include an 850 gallon aquarium, a traditional deadrise workboat, and the history of the McNasby seafood packing company. The Museum operates from a waterside campus on the shores of Back Creek, with unequaled views of the Chesapeake Bay. The historic McNasby building is the ideal setting for meaningful waterfront education experiences, maritime seminars, concerts, and other programs and events.
The Annapolis Maritime Museum offers education programs for school aged children and adults with exhibits and special events. Lecture series, art exhibits and nature and environmental collaborations, even facilities available for special occasions. More information, volunteer and support opportunities, and upcoming events at amaritime.org.
Museum is free and open to the public Wednesday - Sunday from 11 a.m. - 3 p.m. The museum is open year-round. Private tours can be scheduled any day of the week, please call 410-295-0104.